Your Partner for Cutting and Automation
MicroStep at Blechexpo 2015 Gains Interest with a Fiber Laser with a 3D head
On 3 - 6 November 2015 in Stuttgart, Germany, one of the most important European exhibitions concerning processing of sheets and tubes took place. According to official statistics, the exhibition Blechexpo 2015 (with its twin Schweisstec 2015), was attended by over 38,000 visitors from 110 countries who were given the opportunity to see presentations and stands of over 1,200 exhibitors.


At their stand with an area of 160 m2, MicroStep presented two high-end cutting centers from the current product portfolio. A hot novelty was the latest generation of the laser cutting machine MSF with a 3D tilting head that allows high precision bevel cutting of parts of up to 15 mm material thickness (mild steel) with 45° bevel. In the machine, the latest version of the cutting head HighYAG Bimo FSC 2.1 HP has integrated, a version for bevel cutting that allows cutting with large power (> 4 kW). The exhibited laser source was a 6 kW YLS-6000 from the market leader IPG Photonics. The MSF machine with workspace dimensions of 3 x 1.5 m with an automatic shuttle table, a calibration unit ACTG for auto calibration of the 3D tilting head (ACTG is a technology developed by MicroStep, patent pending), as well as a combined station for monitoring and cleaning of the cutting nozzle and calibration of the capacitive height sensor in the cutting head, stirred a great interest among visitors.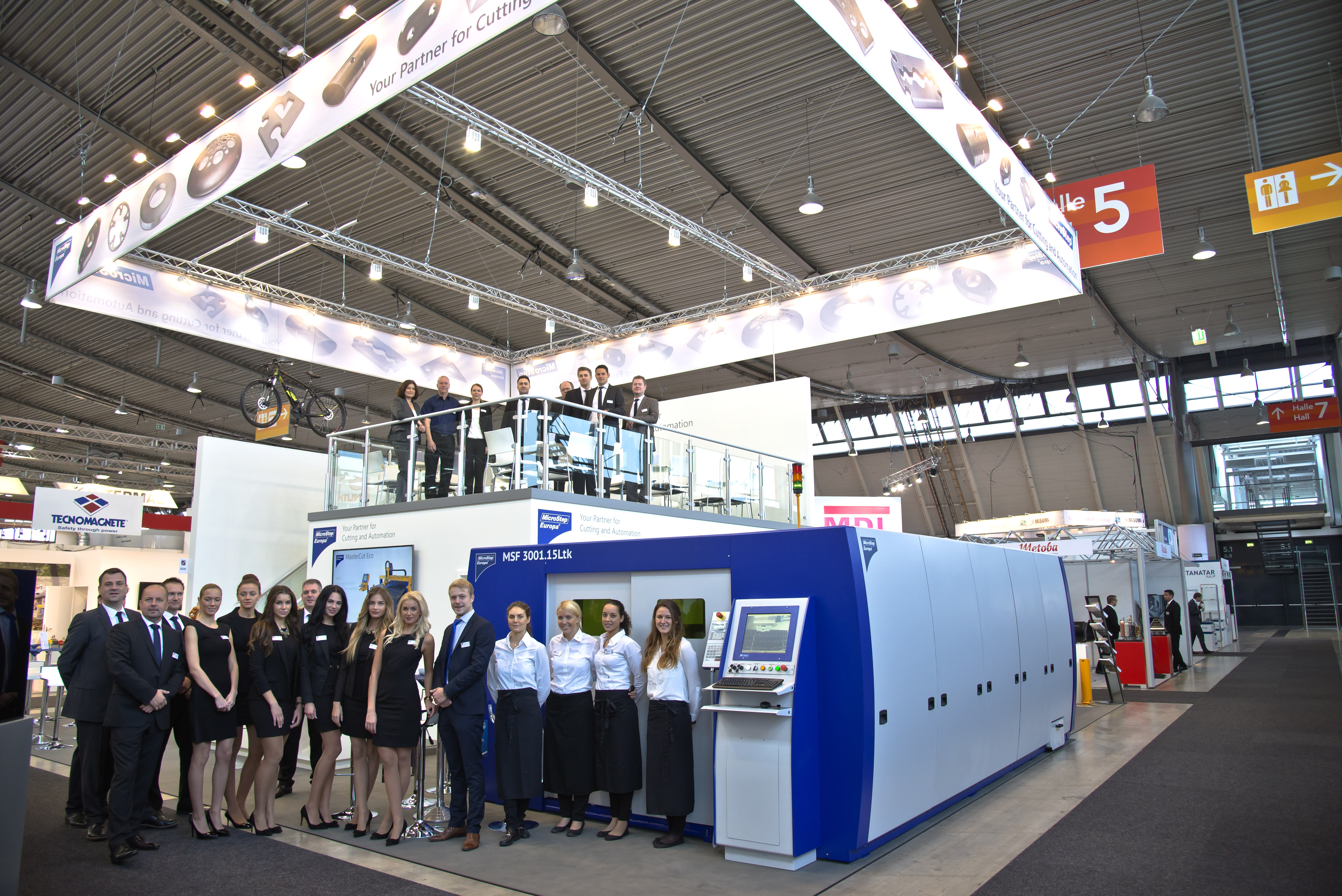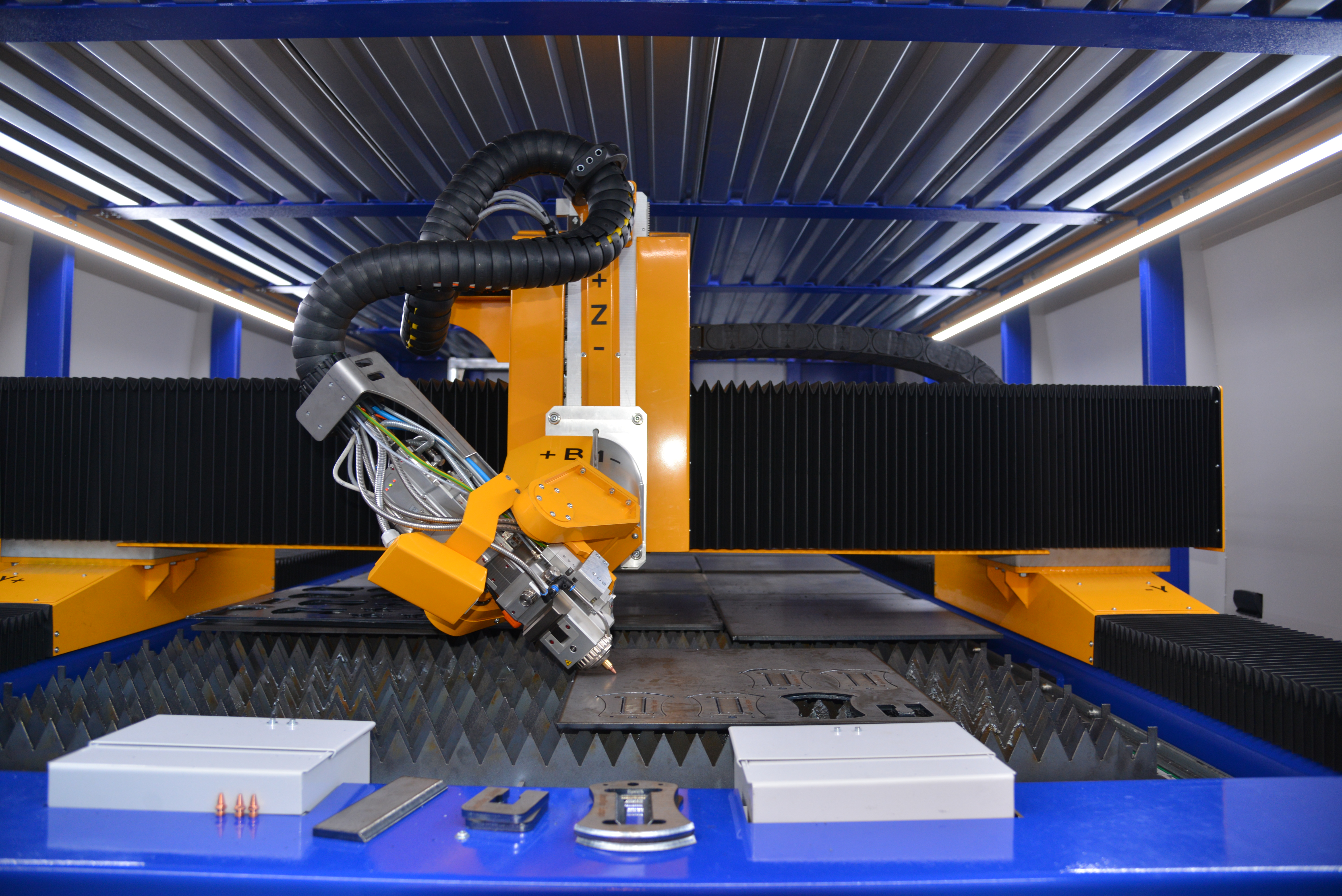 The Blechexpo exhibition overall had a very strong representation of manufacturers in the field of laser cutting and reaffirmed the growing trend of cutting with fiber laser, an increasingly popular technology. According to indicators up to 30 % of laser cutting machines sold at present are equipped with the fiber laser technology compared with 70 % of CO2 lasers (the absolutely dominant technology a few years earlier). The trend is towards ever greater source power. Most sold sources are 4 kW, while 6 kW sources came to market this year.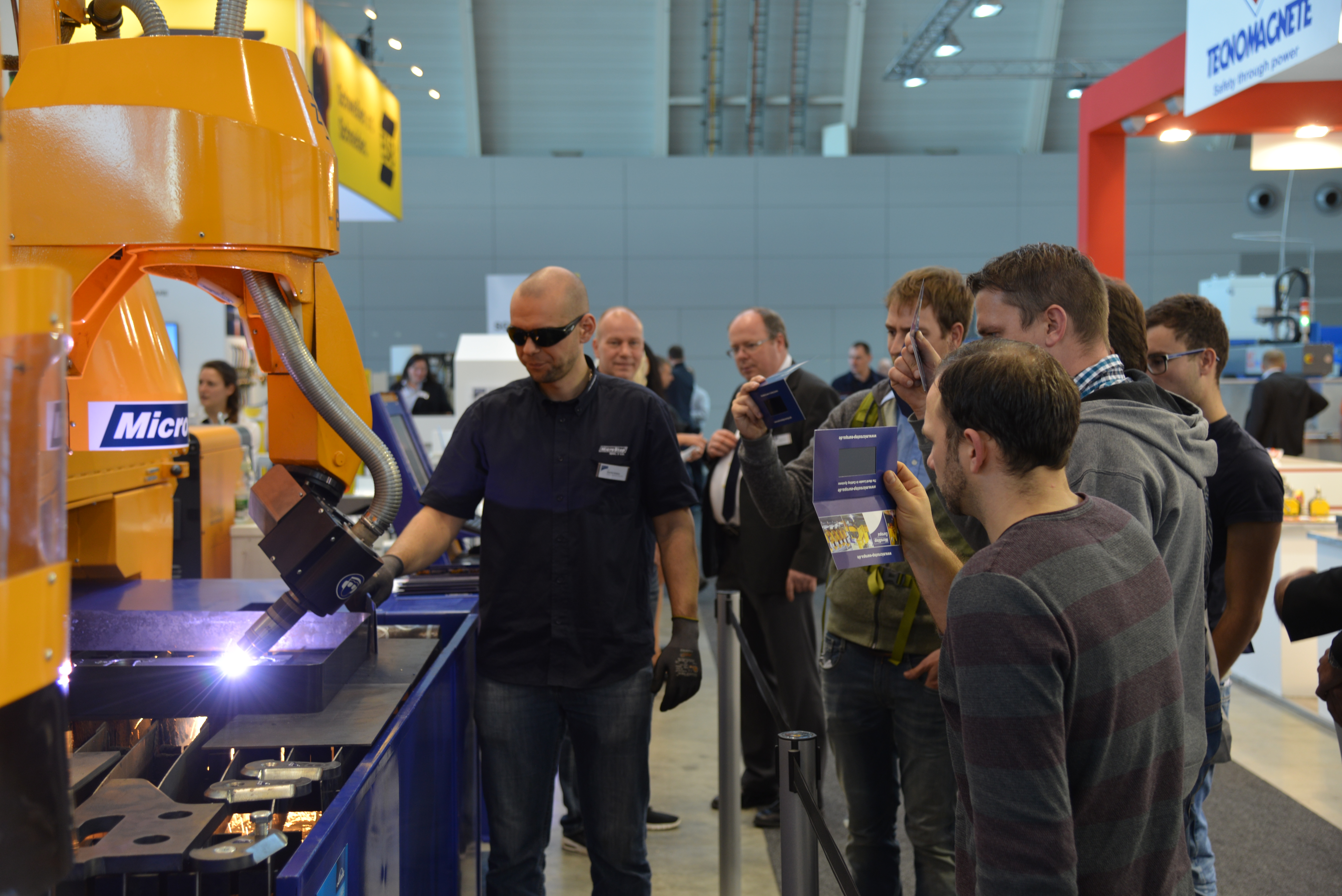 The second exhibited machine was a multifunctional cutting machine of the type MG. It is a traditional type of a high-precision and variable cutting machine, designed for HD plasma and oxy-acetylene cutting in combination with drilling or marking. This machine has undergone a robust modernization in MicroStep in recent years - the machine is now stiffer, faster and more dynamic, with more additional equipment. The exhibited machine had two technology supports - a plasma rotator (a 3D plasma cutting torch with a tilt of up to 50°) and a fully automatic drill for diameters of up to 40 mm with automatic tool exchange. Along the cutting table, the machine had an additional shaft with a positioner for cutting tubes and square profiles with diameters of up to Ø300 mm.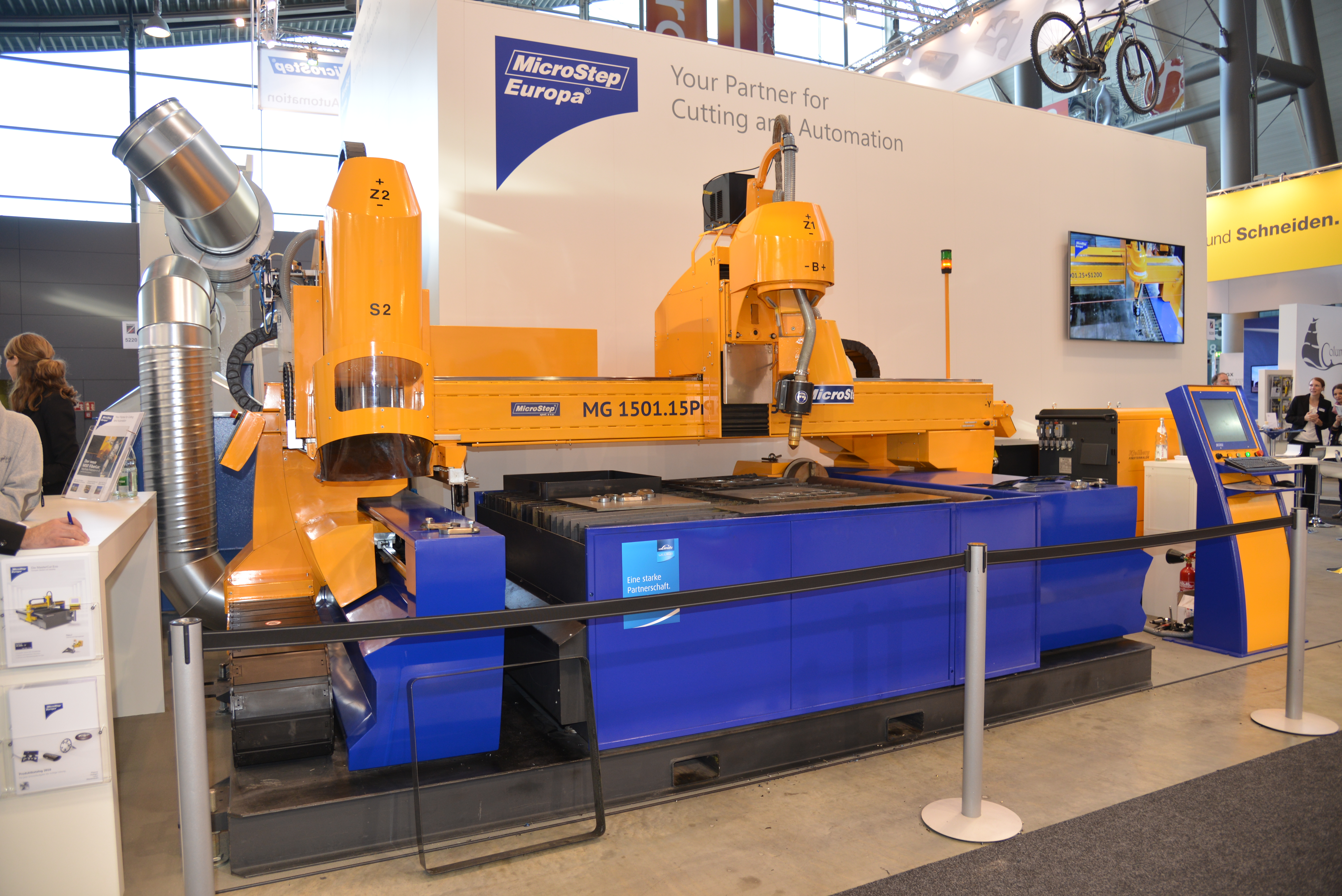 "The exhibition had a very good attendance. MicroStep again demonstrated its strong position on the market that reflects the continuing interest in our multi-functional cutting systems and technologies," commented Igor Mikulina, director of MicroStep Europa GmbH, MicroStep's sister company in Bavaria, Germany, which organized the exhibition presentation of MicroStep. In the Bavarian town of Bad Wörishofer, MicroStep Europa has built a new building this year for nearly 50 employees and also opened a showroom with cutting machines.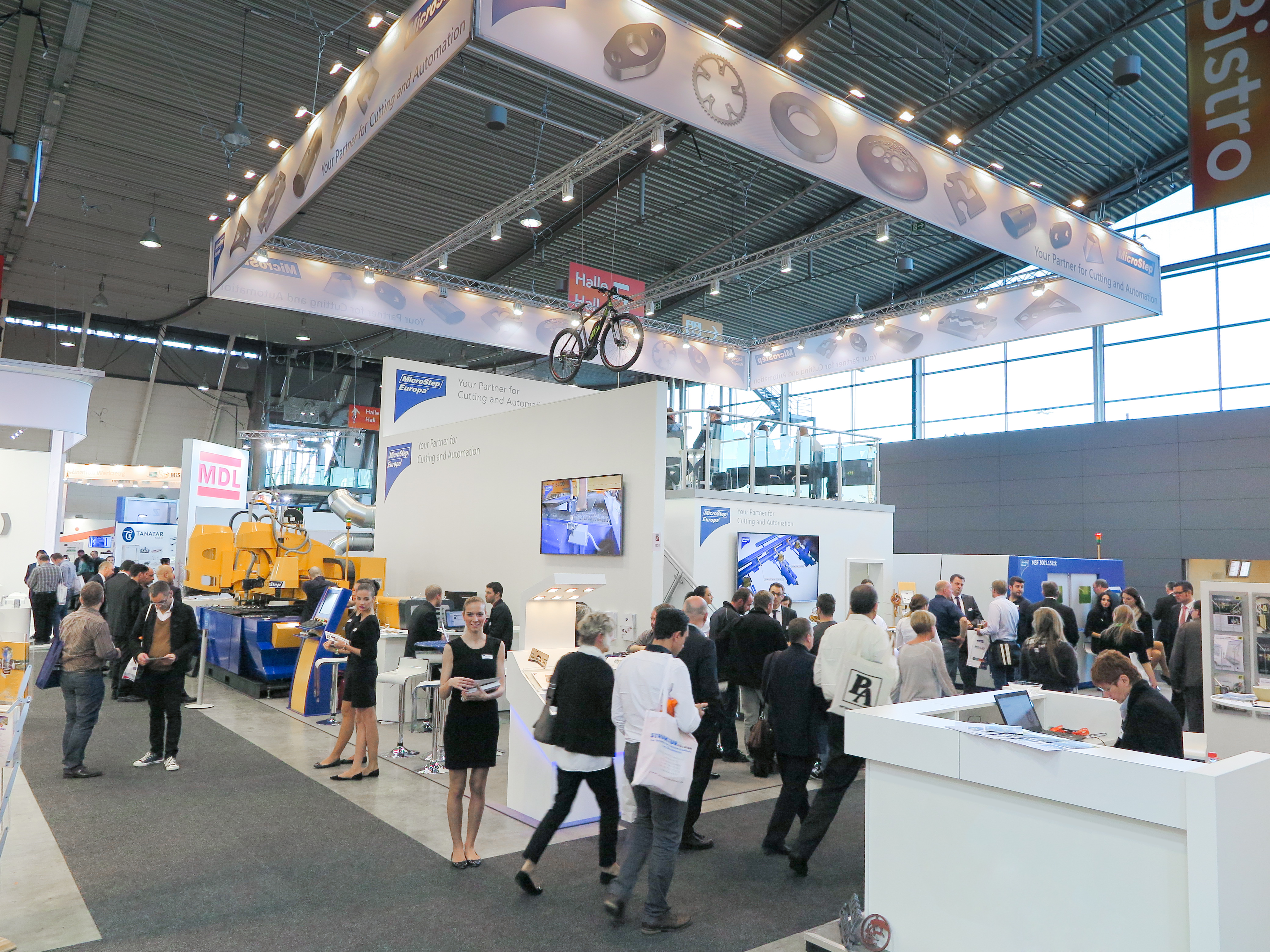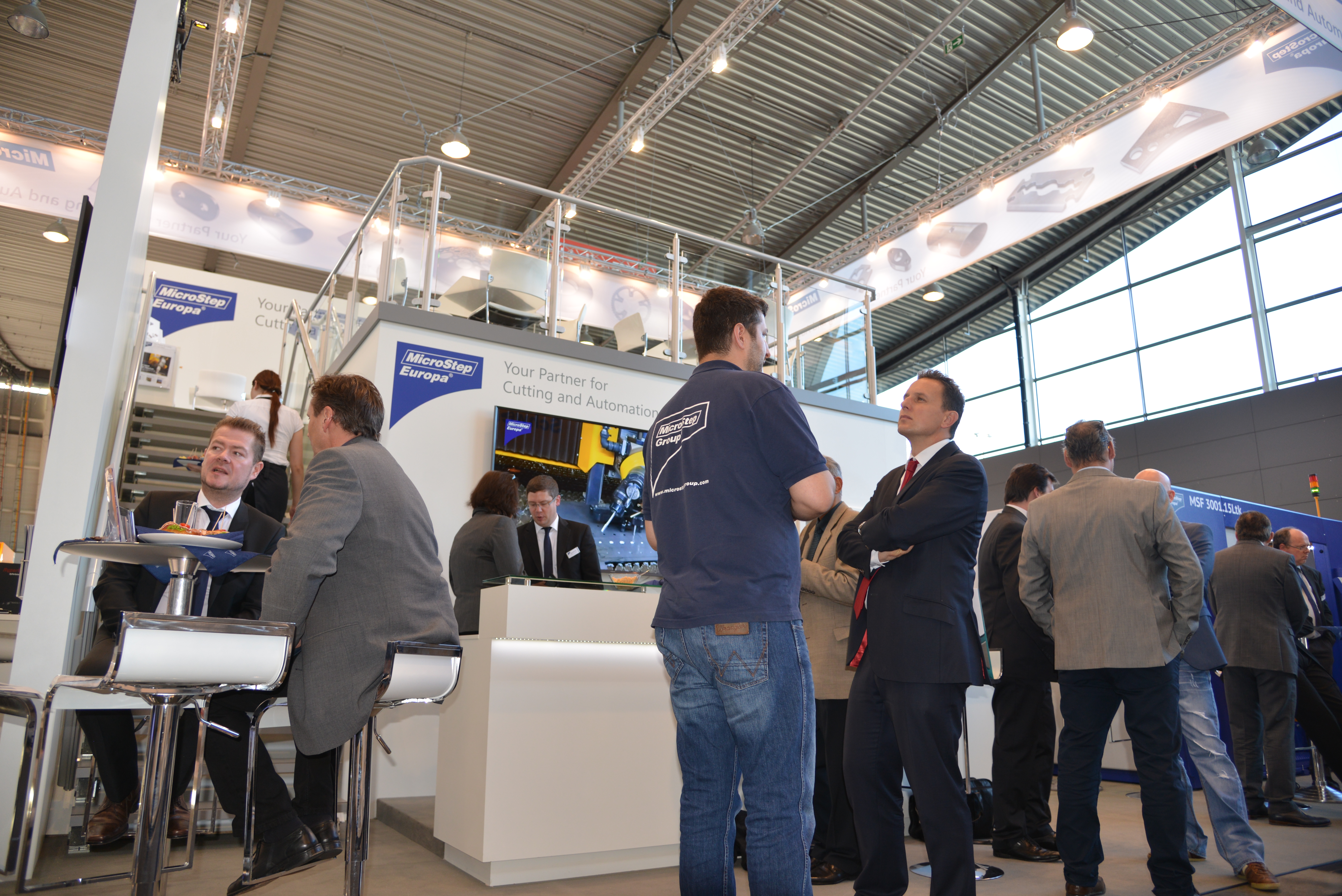 "From the response to the exhibition we feel that we are on the right track. Metalworking companies are standing before a growing challenge to optimize production; they need to produce quickly and efficiently in order to succeed in competition. This includes modern production means, e.g. multifunction machines, such as those offered by MicroStep," said MicroStep's CEO Alexander Varga.